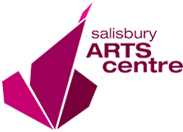 Tom Sneddon
Technical and Operations Manager
Thermair provided us with an excellent second hand beer chiller, it was in 'like new condition' and at an extremely good price. Martyn recognised the need I had to replace my unit straight away and provided a swift and convenient delivery service for the chiller itself. First class company to deal with. I would use time and time again.

Guy Finlayson
Director
Having first found Thermair online a few years ago I now buy all of my cooling equipment from them. Thermair always delivers what they promise, the equipment is of a high standard and continuously offers good value for money. Service is great and communication of delivery and payments is always good. Would highly recommend.

Ben Freeman
Director
Building a brewery is all about knowing the right people to call in an emergency and Thermair has saved our bacon on more than one occasion! Easy to deal with, quick to respond and always accommodating our needs, the equipment we have received has always been of high quality and very fairly priced. It gives us great piece of mind knowing Thermair are only a phone call away should we need any advice, repairs or more kit. Great service! Pressure Drop Brewery, Unit 6, Lockwood Industrial Park, Mill Mead Road, London N17 9QP

Ben Freeman
Director
hermair have been a pleasure to work with since day one. Being quick and attentive to our chilling requirements along with being highly competitive on price has meant we have been able to grow our own business how and when we want to. Great quality equipment and always delivered on time. Time & Tide Brewing ltd, Statenborough Farm, Felderland Lane, Eastry, CT14 0BX

Scott Povey
Director
Great to deal with, friendly quick efficient service at a great price, our chillers are quietly cracking on with there job giving us piece of mind that the fermentation is under control". Fixed Wheel Micro Brewery, Unit 9 Long Lane Trading Estate, Long Lane, Blackheath, West Midlands, B62 9LD

Steve ELLIS
Craft Brewery in the Limousin, France
I have used Thermair on several occasions during the last couple of years for all of my brewery and beer dispense cooling equipment, general fittings and line cleaning requirements. I've found Thermair to be reliable and very helpful in our dealings, he's been a goldmine of information and is not afraid to suggest alternative options and solutions. Equipment has arrived promptly, spare parts and replacements have quickly been sourced and shipped. I wouldn't hesitate to recommend to anyone looking for beer cellar or brewery cooling equipment.