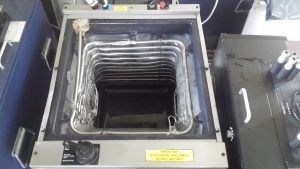 Thermair are primarily involved in the sales and service of new and used remote beer cooler units (air cooled and glycol), ice flaker machines, commercial ice machines, cellar services including cellar boards and the installation and run of pythons to point of dispense. We also carry a large number of T Bars, Fonts and single taps ideal for hire, festivals, functions and marquees. Heat dumps come inclusive with glycol remote beer cooler units and installation is available subject to site survey. Thermair offer a personal quality bespoke service to micro breweries, pubs, clubs, festivals, private and corporate hire and restaurants across the UK. We also deal with all sizes of cold rooms (freeze, meat and chill) and have clean, used smaller units in stock (up to 3m x 3m).
We carry a vast array of used remote beer cooler parts from sensors, thermostats, standard coils (3.8 metre) or extrea long coils (10 metre (maximum of 8)) All coils are 3/8″ 316 grade stainless steel. A range of tried & tested PCB's are available for the Scotsman (Manitowoc) and Cornelius bath sensors. For remote beer cooler sales and hire all units come complete with a full complement of 3/8″ John Guest fittings along with 2 x 15mm isolators for flow and return off the 3 stage top mounted Totton pumps. The remote beer cooler range can be supplied without coils and 2 x top pumps can be supplied with blanks. However please note that the higher capacity 34cc (1 1/2hp compressor) ideally lends itself to this application as opposed to the 21cc units, the Vision 21 beer cooler being somewhat familiar.
Cellar cooling installations (and solutions) are also undertaken utilising the widely acknowledged BeerMaster system but also with the increasing number and appeal of craft beer tap rooms special care and attention/consideration needs to be acknowledged when sizing and selecting cellar cooling solutions in that many local authorities will stipulate no more than 40db (in residential areas) for outside units. Something to consider when sourcing a cellar cooler asides from cubic capacity and whether the cellar is to be above or below ground. Asides from a site survey, all that is required is one internal 20 amp supply (typically) in close proximity to the evaporator (inside (blower)). Thermair also cater for the lighter end of the market such as maxi 110, 210 and 310 beer cooler (flash coolers) under shelf/counter and beer coolers for home bars.
Testimonials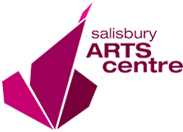 Tom Sneddon
Technical and Operations Manager
Thermair provided us with an excellent second hand beer chiller, it was in 'like new condition' and at an extremely good price. Martyn recognised the need I had to replace my unit straight away and provided a swift and convenient delivery service for the chiller itself. First class company to deal with. I would use time and time again.

Guy Finlayson
Director
Having first found Thermair online a few years ago I now buy all of my cooling equipment from them. Thermair always delivers what they promise, the equipment is of a high standard and continuously offers good value for money. Service is great and communication of delivery and payments is always good. Would highly recommend.

Ben Freeman
Director
Building a brewery is all about knowing the right people to call in an emergency and Thermair has saved our bacon on more than one occasion! Easy to deal with, quick to respond and always accommodating our needs, the equipment we have received has always been of high quality and very fairly priced. It gives us great piece of mind knowing Thermair are only a phone call away should we need any advice, repairs or more kit. Great service! Pressure Drop Brewery, Unit 6, Lockwood Industrial Park, Mill Mead Road, London N17 9QP

Thermair have been a pleasure to work with since day one. Being quick and attentive to our chilling requirements along with being highly competitive on price has meant we have been able to grow our own business how and when we want to. Great quality equipment and always delivered on time. Time & Tide Brewing ltd, Statenborough Farm, Felderland Lane, Eastry, CT14 0BX

Scott Povey
Director
Great to deal with, friendly quick efficient service at a great price, our chillers are quietly cracking on with there job giving us piece of mind that the fermentation is under control". Fixed Wheel Micro Brewery, Unit 9 Long Lane Trading Estate, Long Lane, Blackheath, West Midlands, B62 9LD
Previous
Next