Thermair offer cellar cooling system solutions, services and sales across the UK. The most important issue when selecting a cellar cooling system is to determine the sizing of your cellar cooler unit. Thermair have drawn on experience and developed an invaluable cellar cooler calculator that puts you in control. Whatever shape or size of your cellar, below or above ground, we only need a few details from you to determine your cellar cooling sizing. Our interactive calculator will then display your cellar cooler unit. Both compatible units (inside evaporator (blower) and outside condensing unit)

Cellar cooling differs from air conditioning in that a cellar is ideally at 54>55f.  Consequently time needs to be spent on calculating and sourcing, an under powered system will run all Summer. Selecting the correct combination is key to ongoing costs while ensuring consistent quality. Use our unique cellar cooling calculator to source your system. Whether below or above ground a 'cellar cooling' system need not be only for storing beer at optimum temperatures. Your cellar can double for the storage of vegetables, fresh fruit and flowers. Modern cellar cooling system solutions also provide for heating the cellar.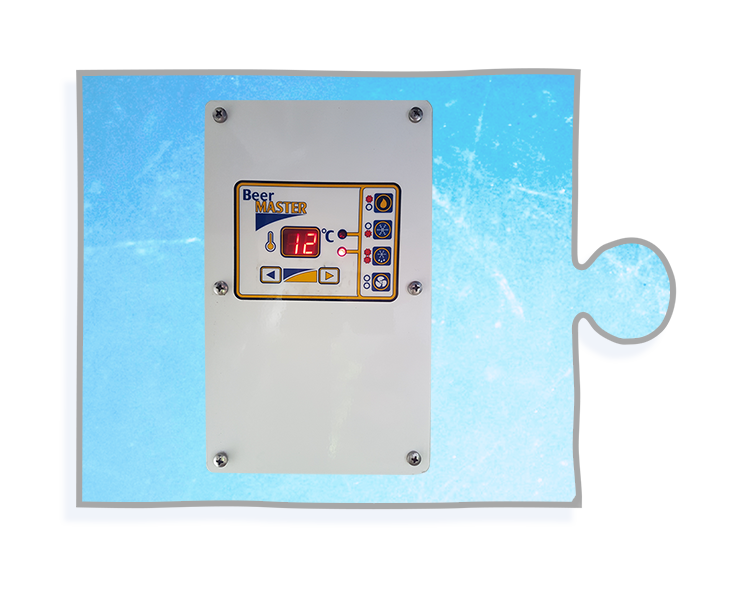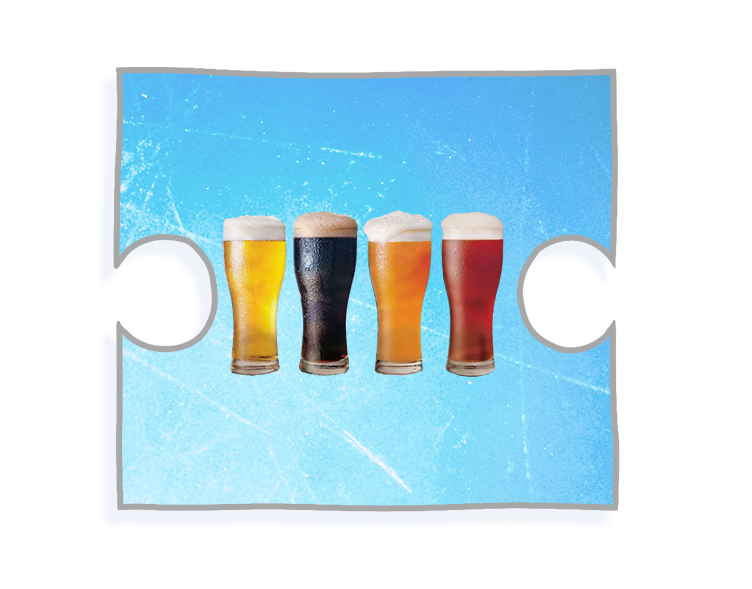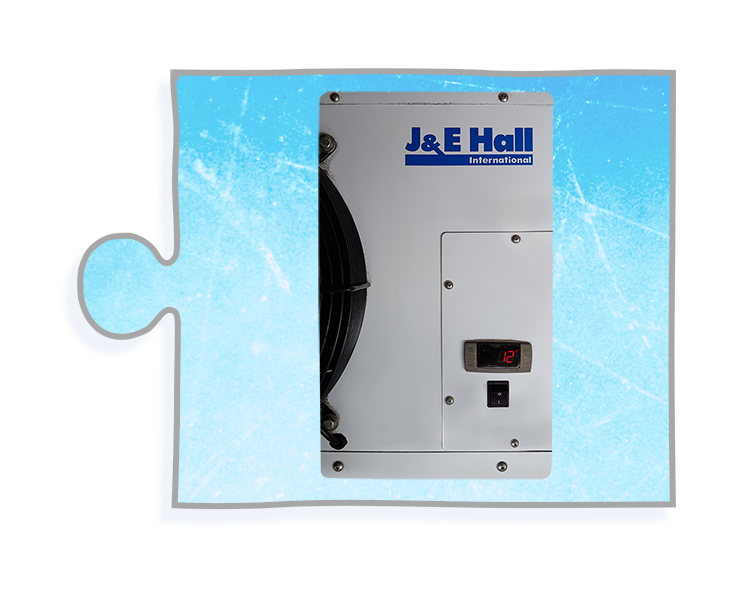 In the event of adverse weather conditions the heating element will bring the cellar back up to 55f. When referring to a 'cellar' many conjure up the image of a dark and dingy basement. However with modern insulated properties cellars are now, typically, any chilled room. Essential criteria to determining your cellar cooling system is to make allowances for heat gain such as a remote beer cooler, commercial ice cube maker and post mix equipment. Our calculator provides unbiased results.
Cellar Cooling System solutions (Sizing and Heat Gain)
All units selected are arrived at via our very own database to ensure your cellar cooler temperature is critically maintained for the ultimate perfectly chilled dispense. Application, of course, need not be restricted to ales, ciders and stouts and what we would typically find in a pub cellar. Increasing demands for wine cellar cooling system solutions reflect the ongoing Briton's romance with good wine and the increasing popularity of prosecco. For the supply of draught prosecco equipment and cooling please get in touch. Well designed cellar cooling system solutions underpin every successful outlet dispensing your products at optimum temperatures.

Popular cellar cooling systems include Beermaster cellar cooling, IMI Cellar King, J&E Hall (JCC Cellar cooler range) and Marstair Cellerator. Any installation of a cellar cooling system assumes no more than a 5 metre run of pipework to and from your equipment and the availability of a 20 amp isolator. Ideally the isolator within immediate proximity of the indoor unit, if a long run of pipework then ideally subject to a site survey. A personal quality and bespoke service to pub chains, micro breweries, clubs, festivals, corporate hire and restaurants across the UK.

We also offer initial technical support and advice for cellar cooler repairs should your cellar cooling system rise in temperature. A cellar cooler not working can be one of numerous issues such as partial loss of refrigerant, a faulty sensor or pcb, a 12V transformer failing on a digital controller (no display), a blocked condenser matrix. A common myth being that a cellar cooler icing up can't be all bad. However typically this is a failed evaporator fan or can be a partial blockage affecting superheat across the evaporator. 

Remember the sole purpose of a 'cellar cooler' need not be 'cellar cooling' (12c) as most systems can operate down to 4c. The run of pipework (discharge and suction) ideally needs to be kept below 15m to achieve 4c (40f). A cellar cooling system can store vegetable, fresh fruit, dairy and fresh flowers. When a system is used within a specifically designed cold room this becomes more of an exact science. A beer cellar temperature must be maintained at 12c, too high and yeast metabolises and too low it becomes inactive. Either way beer spoils, maintaining a constant cellar temperature is critical. This reduces potential wastage and ensures a perfectly chilled pint.